In corporate culture, the incentive trip is gaining more space as a way of rewarding employees or teams for good performance within the organization. And those who think that the format is only beneficial to those contemplated are mistaken.
By investing in these trips, companies are able to strengthen the relationship with their employees and promote their own image, besides indirectly stimulating the focus on results – after all, who does not want to be the next winner?
Incentive trip: why should your company do it?
Promoting incentive travel within a company is directly linked to a key word in the corporate environment: motivation. Having a motivated employee tends to mean better performance, which in turn will result in better results. By promoting such trips, the company will also be increasing employee engagement. The effort to achieve the proposed goals and thus have access to the experiences provided by the organization will be greater.
What is incentive travel?
Incentive travel is a way of rewarding a company's employees for their performance or goals achieved, usually in a short period of time. Research shows that companies that chose to offer an experience as a reward, leaving aside the idea of offering cash bonuses, have seen their revenues triple against those who do not adopt this model.
But, by experience, a trip for employees goes beyond offering tickets and accommodation. The ideal is for the company to schedule something that is remembered and shared by its employees, offering tours, cultural attractions or dinners, for example. In this way, the company will be valuing the commitment and dedication of the team at the corporate level.
Differences between incentive and corporate travel

Because it is an initiative part of the company, incentive travel can often be confused with corporate travel. However, it is important to make it clear, especially to the team, that they are different tourists.
Although an incentive trip may even include attractions aimed at the business world, depending on the company's travel policy, its proposal is to reward and value the services provided by an employee. Corporate travel, on the other hand, has as its main focus to propagate the business of a company.
Benefits of an incentive trip
Promoting campaigns that reward employees with travel and outstanding experiences provides satisfaction for employees and earnings for companies.
We have already listed some of the advantages of incentive travel, but there are other positive points that make this action an excellent engagement tool within a company, among them:
Bringing higher productivity;
Keeping talents in your company;
Fostering personal, professional and teamwork development.
Understand more about the benefits of offering such incentives to your professional team.
1. Trips motivate other employees

Providing incentive travel within a company can serve as a motivating injection for all employees. Those who enjoy the benefit, in addition to returning invigorated, will certainly seek a new possibility to go through the experience. On the other hand, colleagues who have not been contemplated will most probably make an effort to win this award.
2. Increase in productivity
One of the main benefits of an incentive trip is increased productivity on the part of the employee. Traveling is one of the main wishes of anyone. The experience of meeting new places and cultures, resting in a different place and leaving problems aside is invigorating.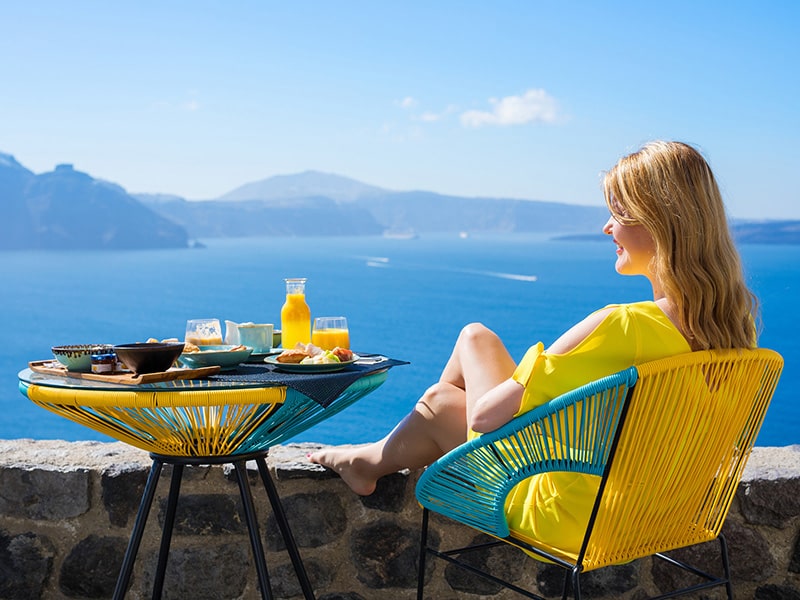 3. Talent retention
Increasing engagement and offering bonuses that increase employee satisfaction is a great way to keep (or attract) new talent within the company. In this respect, travel is a great incentive to retain good professionals.
Living new experiences funded by the organization will reward all the employee's work and effort. And it is unlikely that this member will see any reason to exchange the stability of a place where he feels valued for something uncertain in another company.
4. Can be linked to courses and training
Although the incentive trip has a leisure oriented nature, it is possible to reconcile it with schedules that result in professional gain for the employee. When choosing the destination, besides the possibilities of tours and attractions, take into account places where it will be possible to participate in courses and training at some time of the year.
5. Improvement of collaborative work

Promoting incentive tourism campaigns for an entire team, not just a professional, is a great way to stimulate integration and teamwork. A group of professionals united by the same objective tends to dedicate themselves more within their own functions, in addition to collaborating with their peers in order to achieve the proposed goals and objectives.
In the same way, when rewarded together, team members will spend free time side by side. It is the opportunity to create bonds and identify affinities in an environment outside the organization. Afterwards, this can be capitalized on performance and collaboration in returning to the corporate environment.
6. Encouragement of personal and professional development
Everything that motivates us serves as a stimulus to leave the comfort zone and achieve our personal and professional development. In this case, the incentive comes from the possibility to live a differentiated experience from the trip. It is the moment when we challenge ourselves to overcome our own goals to achieve a result. And when we do it for a professional goal, we show ourselves that it can be taken into our lives, conquering more planning and dedication.
7. Trips can be adapted to the budget

The budget for a certain period (year or semester, for example) is usually defined in advance by the companies. Therefore, this is a great time to include the incentive travel costs, making this an already planned expense. In the same way, as travel rewards the achievement of goals and results, a portion of the costs may come due to the cost of the trip. Therefore, this is a great time to include the incentive travel costs, making this an already planned expense.
8. Possibility of customizing the trip
Organizing an incentive trip allows numerous different possibilities. Starting with the destination, where you don't have to be tied to a certain place. Activities and other services for employees to enjoy during the trip can also be customized, increasing the range of perspectives year by year.
Whether organizing a trip for one person or for a team, the important thing is to know your employees to provide something close to please everyone. Therefore, knowing about tastes and hobbies, customs and even places that the members of an organization dream of knowing can be a detail that makes the difference when planning the incentive tourism.