The trails are seductive for adventurous people. However, they also impose fear on those who would like to venture into them, but have no experience. If you want to do trails and would like valuable information, this content is made for you, as we will present the best tips on trails for beginners.
Beautiful, located in Mato Grosso do Sul, is an excellent destination, where nature always predominates. That's why ecotourism is on the rise in the region, growing in the interest of tourists. For those who seek this type of tour, hiking in the middle of nature is very indicated, so the trails in this location are always a great program.
In them, you can get to know different types of flora and fauna, besides practicing physical exercises, living unique experiences.
Tips so you can start this adventure.
1. Study well the trail you are going to do
It is essential to do a lot of research on the trail you intend to do. If it is your first, it is important to have a slight degree of difficulty. And, of course, you can hire a guide if you don't feel safe. Don't forget to carry only what you need in your backpack. After all, it gets heavier and heavier as your walking fatigue increases.
2. Take specific accessories for hiking
The list of accessories you should take to the trail is quite extensive:
a good sneaker;
appropriate clothing;
repellent;
toilet paper or wet tissue;
garbage bag;
raincoat;
sunscreen;
guidance equipment;
first aid kit.
3. Feed properly, sleep well and stretch out
To trek, it is important to be well hydrated and fed. Know the stops along the trail that offer food and program yourself to take a break. If the trail extends over days, you will need nutritional support. A professional will indicate good vitamins and supplements to supply your energy expenditure.
In addition, good nights of sleep are essential, both before and during the long trail. Your body will require at least six hours of rest in order to meet your final goal. Also, be sure to stretch out before and after the trail to avoid pain and muscle damage the next day.
4. Wear sunscreen and cap
To protect yourself from the sun, you can't help but carry two indispensable items, which are sunscreen and a cap. Even if the sun seems weak and the weather is very cloudy, it doesn't cost anything to have these items with you to avoid burns.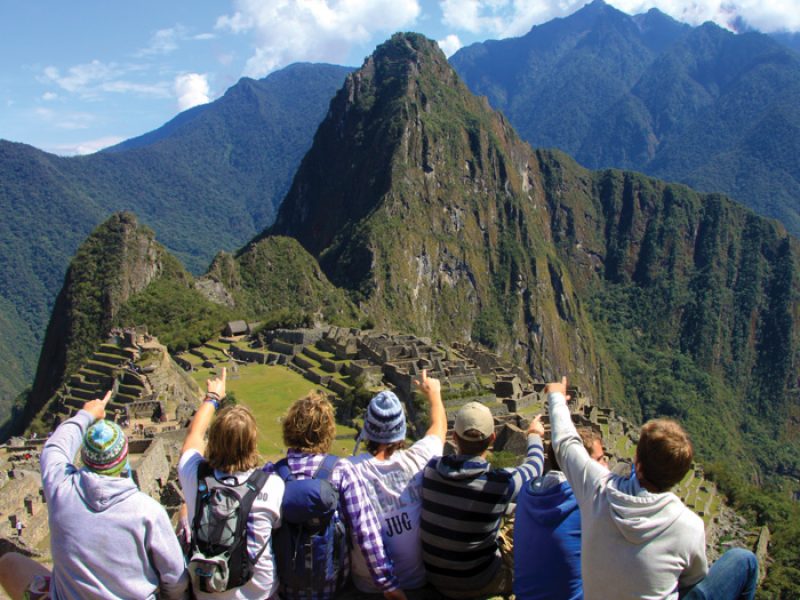 5. Make light snacks
Be sure to count on light snacks to restore your energy during the ride. Sandwiches, cereal bars, chocolates and salt cookies are great options. Foods with protein and carbohydrate to generate strength and energy for the muscles should be in your backpack. Always keep in mind the intermediate snacks and main meals during the trail. And be very careful to choose foods that will not spoil outside the refrigeration.
6. Use map/GPS/cellular
Even the most experienced trailblazers are liable to make mistakes. Remember that any small detour along the way can turn into a big problem. Therefore, take a GPS or cell phone in your backpack to avoid this kind of problem, besides a printed map, because the equipment may have defects.
7. Opt for well signposted trails and don't go alone
Try to choose the trails that have a good signage. And even if they are well signposted and have demarcated routes, it is important to keep in mind that they can be very challenging. Long trails require advance planning, especially for beginners. Therefore, it is essential to check the weather forecast and, of course, hear reports from other trails that have already made the path you have chosen.
It is also essential to start preparing your body well in advance, as it will adapt to long walks, and your mind will be able to absorb the experience in the best possible way. In this way, for very long walks, try to invest in paths of at least one hour a day for six months.
Another tip is to make a medical checape in order to understand the full conditions of your body and know well its limitations. Ask the professional if you need to take any medication.
And, of course, always go with someone experienced or a guide. Leaving this care aside, no doubt, is one of the worst mistakes you can make. It is not advisable to walk alone even if you know the place. If it is your first time, look for someone with a lot of experience to guide you on this incredible adventure.
8. Put away your trash
No matter how compact your backpack is, always have a compartment handy where you can store your trash. Never leave bottles, bags or plastic packaging thrown on the track. Environmental awareness is worth everything, so don't remove what you find in nature, save water and never interfere with animals' habits. Always admire, observe and photograph with as little interference as possible.